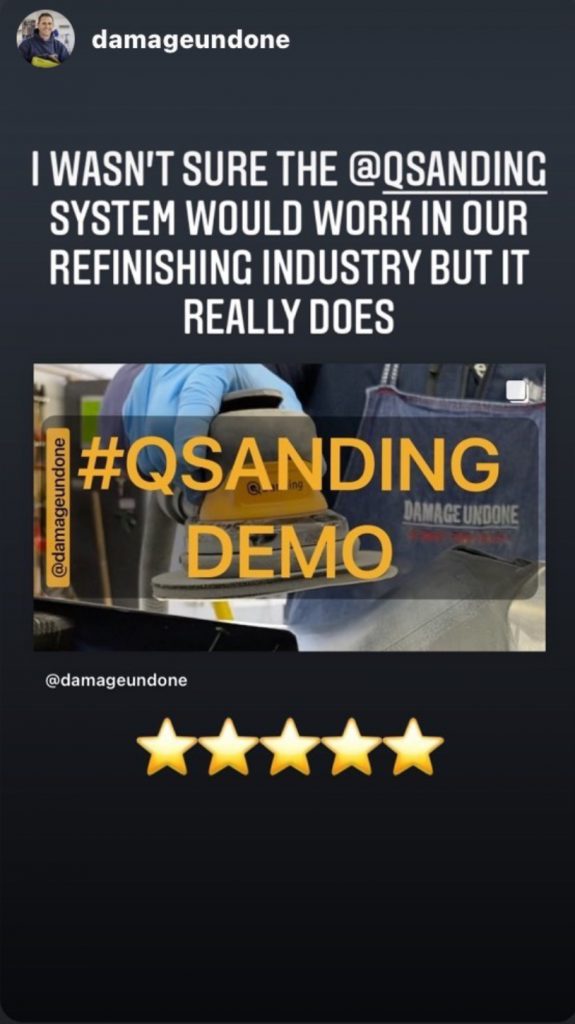 Review: DAMAGE UNDONE
Wayne Beardmore, owner of a SMART Rapid Repair Centre covering all aspects from bumper scuffs & minor crash damage to leather seat refurbs and dent removal. He is also a product tester and social media influencer. 
He tested the Q Sanding System and he just released a review update.
"I wasn't sure the Q Sanding System would work in our refinishing industry but it really does…" Watch the update. 
WAYNE BEARDMORE 
Damage Undone Ltd
Request a Quote or need further information? Please fill in our contactform and you will hear from us as soon as possible!